You are here
CARRA: I HATED NEVILLE AS A PLAYER
Submitted by

content

on Mon, 11/26/2018 - 10:12
SkySports TV pundit Jamie Carragher has admitted that his relationship with Gary Neville (which now looks very good on TV) wasn't very good when both of them were plying their trade in professional football a few years back.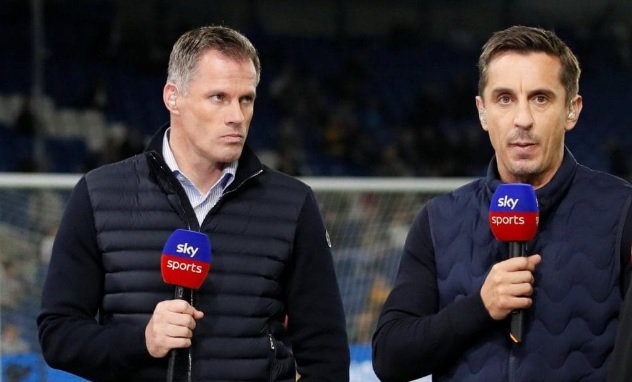 Carragher was a part of Liverpool side that was an arch rival to Manchester United, the team Neville used to play for. There were a lot of on-field altercations between the two back during the day, but now they seem to gel with each other nicely.
Both Neville and Carragher were the defenders for their team and the defenders are very important parts of the set-ups. If they make mistakes, the team can end up being punished. Whilst not the most technically gifted, both of them, when on field, were always trying to make sure that they don't make any mistakes, and making up for it with hard work. When we concentrate as hard as they did, and get as involved in the game as they did, it's no wonder that things used to happen in the heat of the moment.
Liverpool are currently winning the battle with Manchester United – and are expected by the Premier League related betting sites to finish ahead of them by some margin in the Premier League this season – but back in the day the battles between the two clubs were more even.
According to Carragher, even when they met up for England duty, and they trained together, they didn't gel to a great extent because of their club rivalries. However now when both of them are retired from the game and are television experts, there are no hard feelings and the relationship has certainly improved.
"We were the solid citizens of our club and our job was to make sure we didn't lose the game." Carragher was quoted saying by daily mail.
"We were put together in punditry and I wouldn't say we had much of a relationship before that. As players, we mixed at England, but not too much, I wouldn't say. But now we do, we're never off the phone to each other." Carragher added.
Carragher played for Liverpool for 17 years and made more than 500 premier league appearances, while Neville featured in 400 premier league games in his stint of 19 years at United.